Symetrix gives you more control from the same processor.
Reduce complexity in your AV system and eliminate the need for unnecessary hardware and programming.
Take control of your complete audio video system processing, programming and integration with cutting edge tools to design and display unique system control interfaces for elevated user experiences.
You're not just IN CONTROL
Symetrix's award-winning software, coupled with a deep toolbox of high-performance hardware, gives the tools you need to tackle any challenge brilliantly.
Take FULL CONTROL – Design, display and deploy tailored user experiences and system control solutions that meet the needs of your unique application
You have even more control over your AV system with the ability to leverage Lua scripting in Symetrix Composer Software. One solution, one number to call. Download Now. Program Today. No Fees.
With Symetrix, you're IN CONTROL with out-of-the-box solutions
Symetrix's award-winning software, coupled with a deep toolbox of high-performance hardware, gives the tools you need to tackle any challenge brilliantly.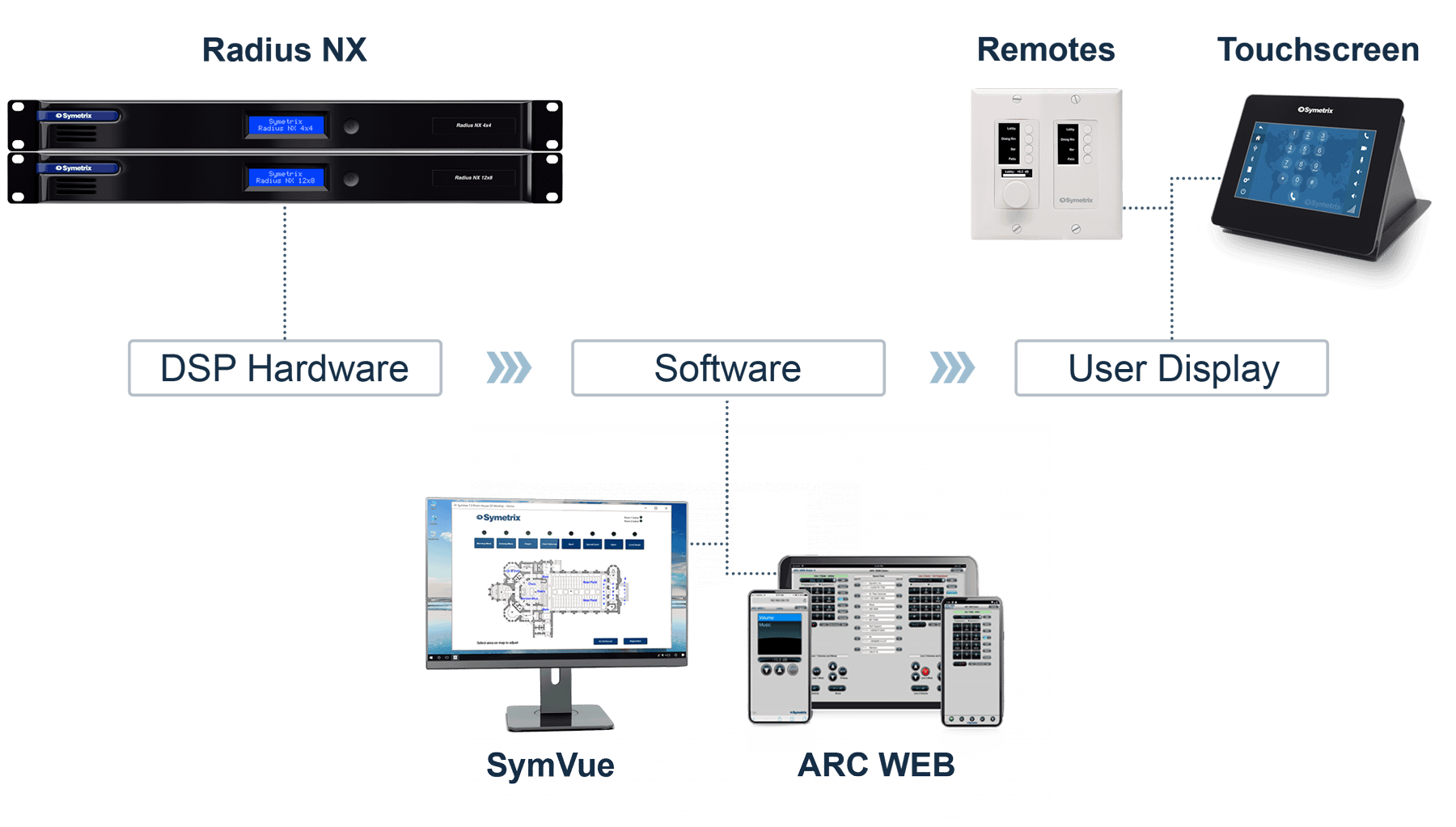 No other DSP platform offers simple, straightforward system control via iOS, Android, or popular computer browsers.
Radius NX
Two models: Radius NX 4×4 and Radius NX 12×8.
Optional Dante 64×64 Dante module.
Optional AEC coprocessor module – up to 16 channels.
USB audio port enables soft-codecs + record/playback.
Dedicated routing resources for a 128×128 Super Matrix.
4-port Gigabit Switch serves Dante + control networks.
Ultra-low noise preamps with 3 dB gain steps.
Support for Radius and Edge Expansion Cards.
Microsoft Teams Compatible.
SymVue control software offers total control with rapid GUI authoring – GUIs come to life in minutes, not days. ARC-WEB is an out-of-the-box virtual user interface of control presets for volume, mute & source selection, that is accessible from your smartphone, tablet or PC.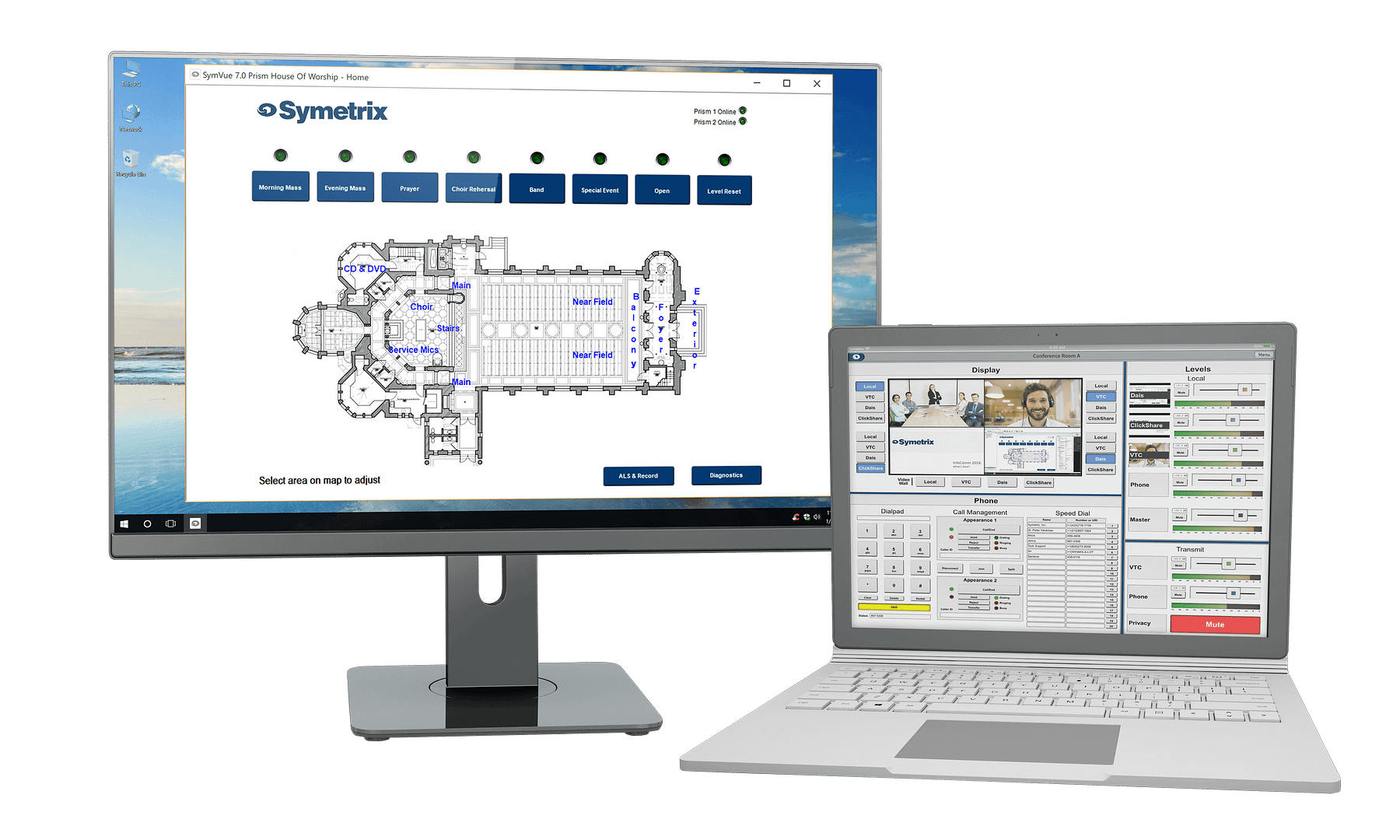 SymVue
Rapid Composer-based GUI authoring.
Created and tested offline – no scripting required.
3 Target Platforms: Control Server, T5, Windows.
Total control of colors, fonts, symbols, custom graphics.
Always in sync with ARC and 3rd party control systems.
Control Server version supports browser-enabled devices.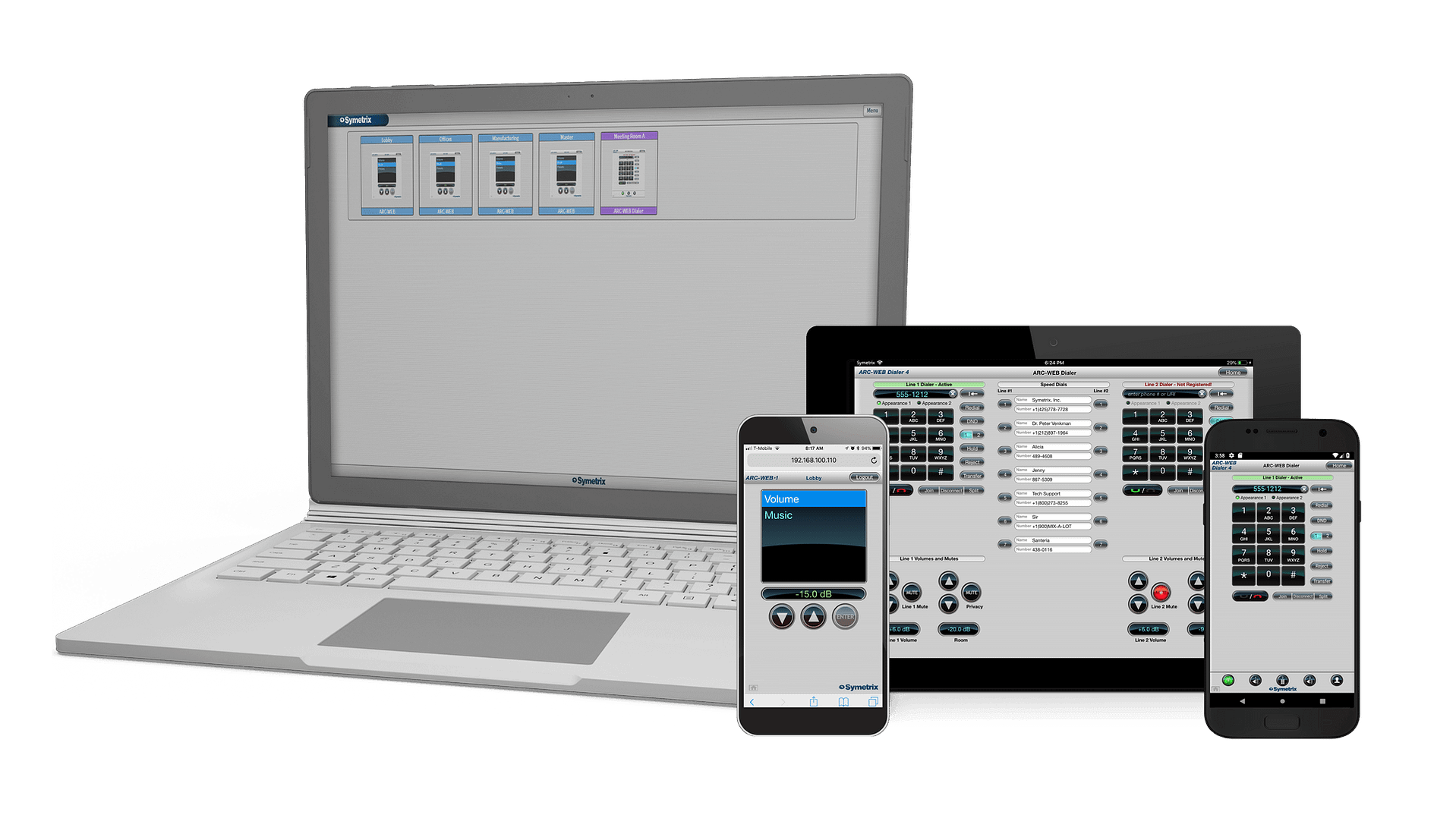 ARC-WEB
Virtual User Interface for Symetrix DSPs
User Control of Presets / Volume / Mute / Source
Access Via Smartphones / Tablets / PCs
Used With Radius / Edge / Prism / Jupiter / Zone Mix 761 DSPs
From our touchscreens to the networkable W Series, Symetrix has a control option for every application.

W-Series Remotes
IP and PoE-based controllers
User-programmable displays for labeling and feedback
Configurations available in US and EU form factors
Simple and easy end-user control of the business audio system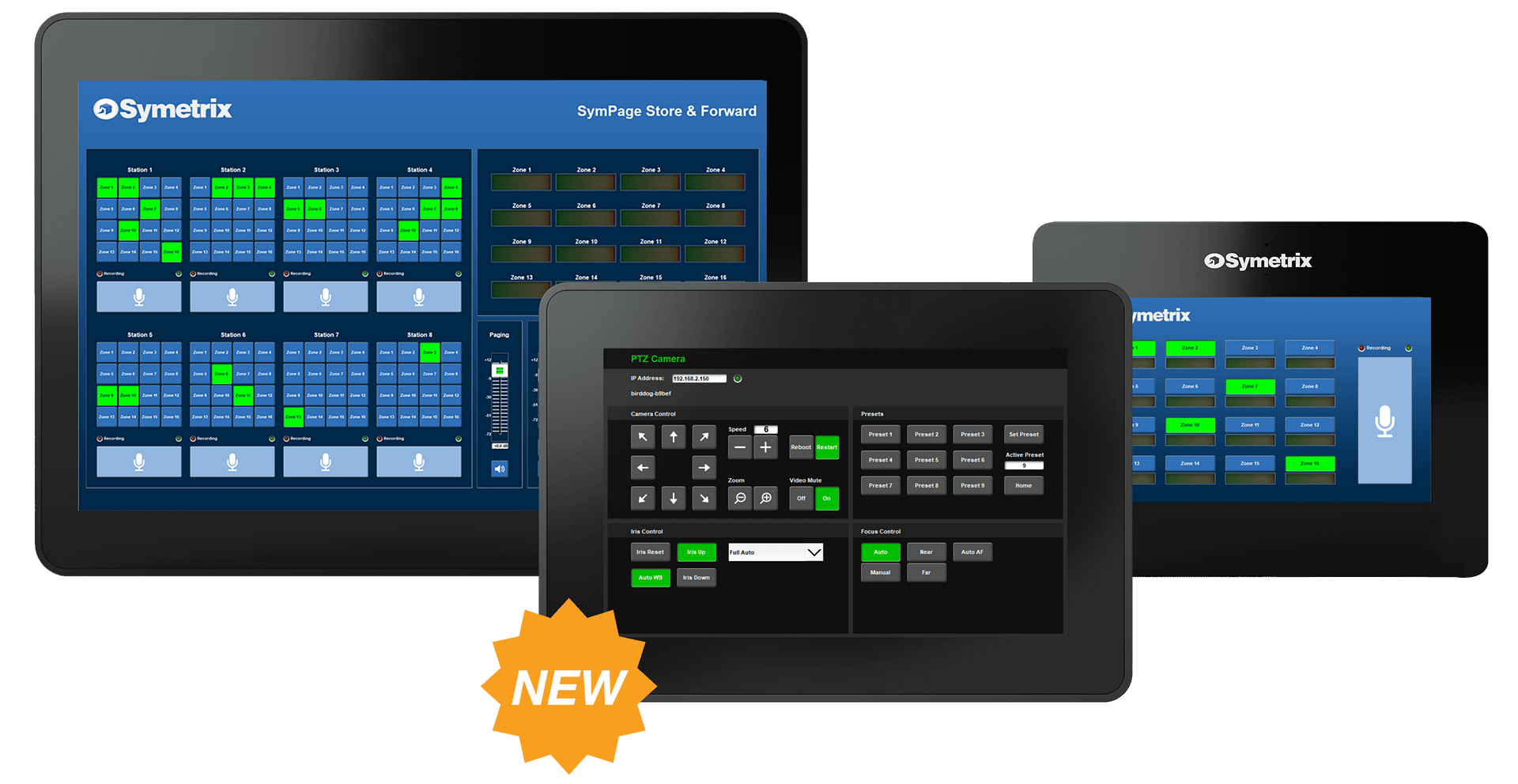 T-Series Touchscreens
Symetrix touchscreens are ideal for houses of worship, conference rooms, auditoriums, hospitality—anywhere users need customized system management. Control screens can include any of the parameters needed, display customer branding, and provide easy-to-use buttons, sliders, and navigation for end-users.
Now you have even MORE CONTROL from the same Symetrix DSP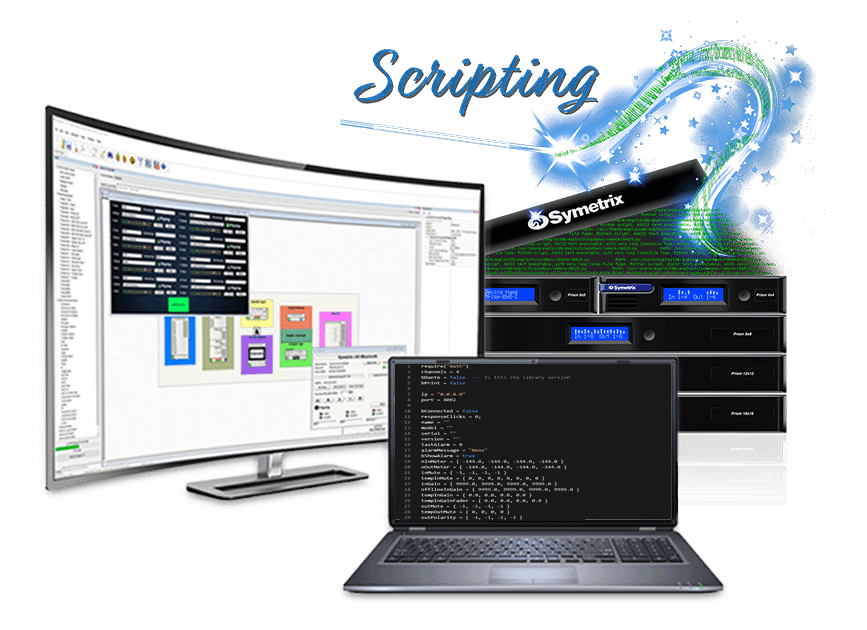 Control Software
Custom configurationof GUIs, presets,logic, security, and scheduling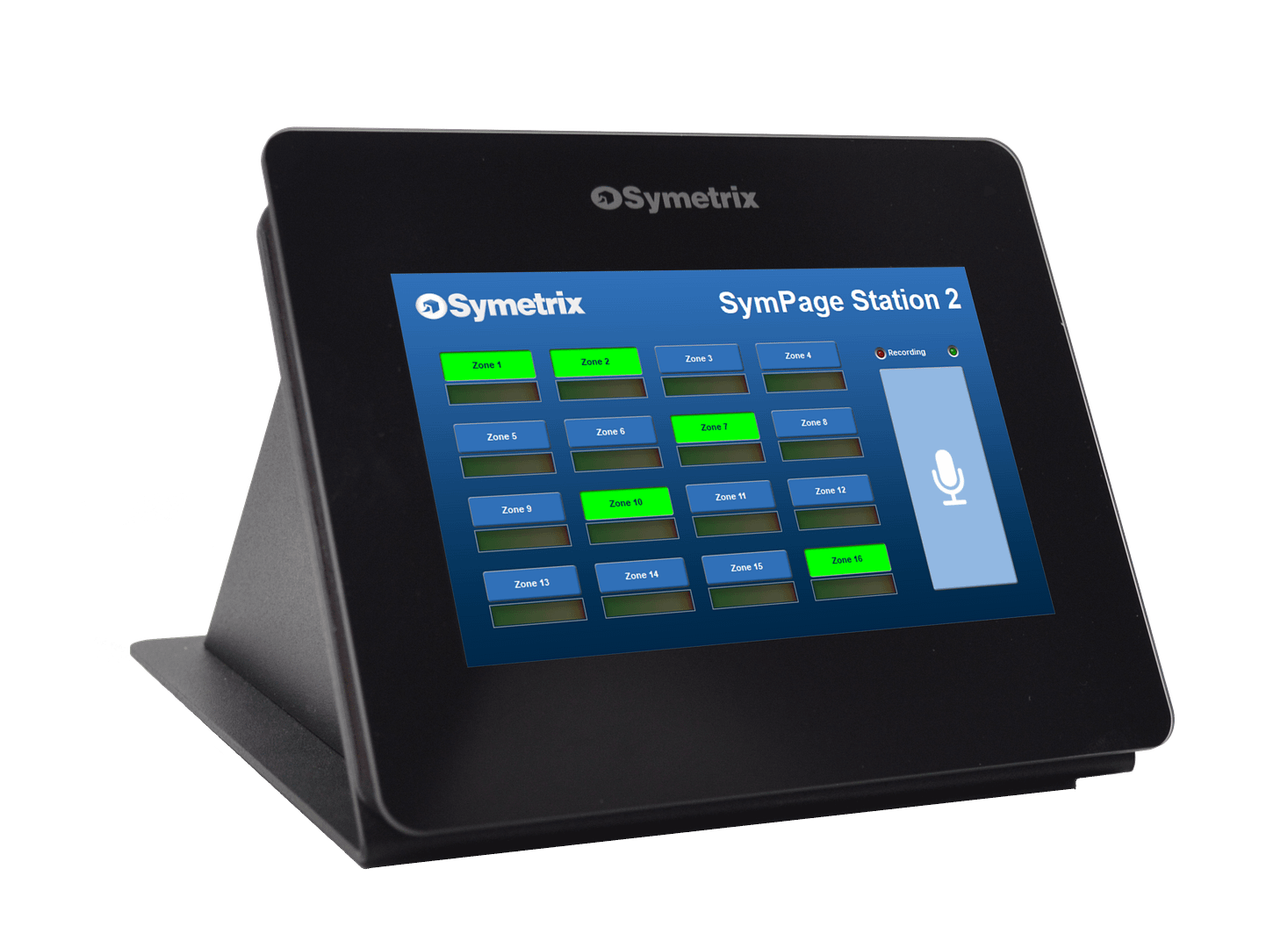 Touchscreen Display
Design, display, and deploy tailored user experiences
Third-Party Device
Control non-Symetrix devices and create unique system features
Send us a note and someone will contact you right away to see how we can help you solve your greatest AV challenges brilliantly.