K-12, Education, Higher Education
We understand the challenges of AV processing and control in educational spaces. Symetrix offers simple and powerful control over the entire AV system. Perfect for corporate meeting environments or conferencing systems, Symetrix offers multiple methods for system control from user friendly wall remotes, to desk or wall mounted touchscreens, and even BYOD control from wireless tablets or smart phones. All programmed within minutes. From simple huddle spaces to those requiring dozens or hundreds of microphones, Symetrix hardware and software tools provide nearly infinite flexibility in networked digital audio routing and configurable control devices. Instant Access to Training and Support
Download our Composer® software and sign up for our Composer Basic Training Online 24/7 – available to everyone at any time. Our award winning support team is standing by to answer your questions. We came from the studio environment; sound quality is in our DNA. Since 1976 we've been known for our sound quality starting with our world class voice processors. Symetrix's acoustic echo cancellation technology is no exception, providing the highest standard of audio quality to your unified communications system. 
Control Solutions for Education Environments
Audio systems for education facilities present a unique challenge due to the wide variety of system types needed. A system design needs to centralize monitoring and control while operating safely within a shared IT network. From public address in common areas to professional quality sound reinforcement in performing arts centers, Symetrix provides uncompromising audio quality, integrated solutions designed to share the IT network with other traffic, and intuitive system controls for every level of user experience.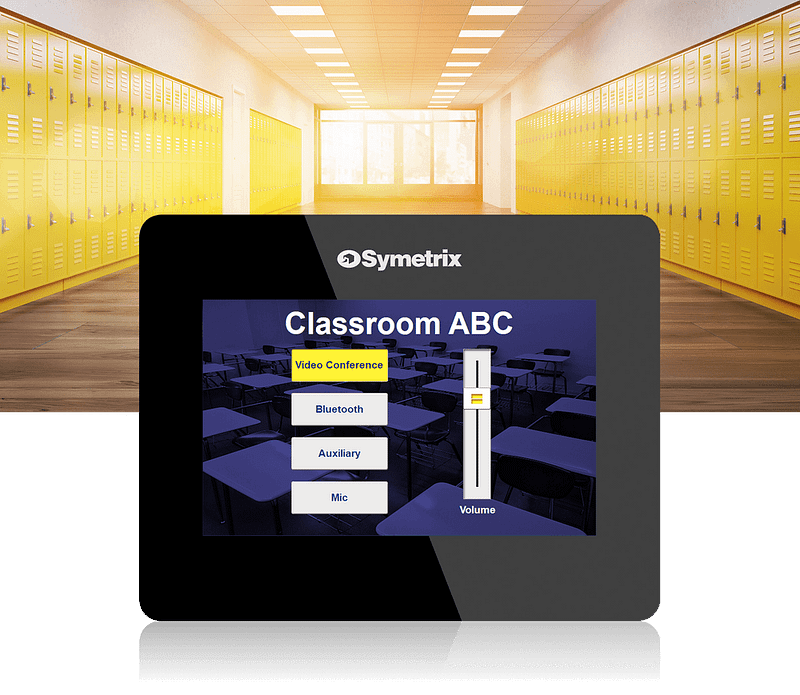 Symetrix Control Solutions
IP and POE based controllers enable simple and easy end-user control. Create and deploy custom touchscreens giving end-users intuitive access to just the control they need. Provide access to easily adjust volume, mute, source selection and other important parameters of your system from any device.

Stream music hands-free from a phone to classrooms, music rooms, gymnasiums, and studios. Using a modern, full-featured Bluetooth 5.0 chipset allows the xIO Bluetooth to offer extended range, a stable connection, and world-class audio quality.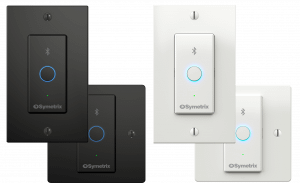 Symetrix touchscreens are ideal anywhere users need to control audio sources and levels. Compact and unobtrusive, and available in 5″, 7″, or 10″ displays, our ethernet-powered touchscreens can be wall mounted or placed in the tabletop stand accessory. Deploy up to 80 touchscreens per system with batch configuration capabilities for multiple units powered by Symetrix's award-winning GUI authoring software – SymVue. Create custom control screens with unique backgrounds, corporate logos, and more.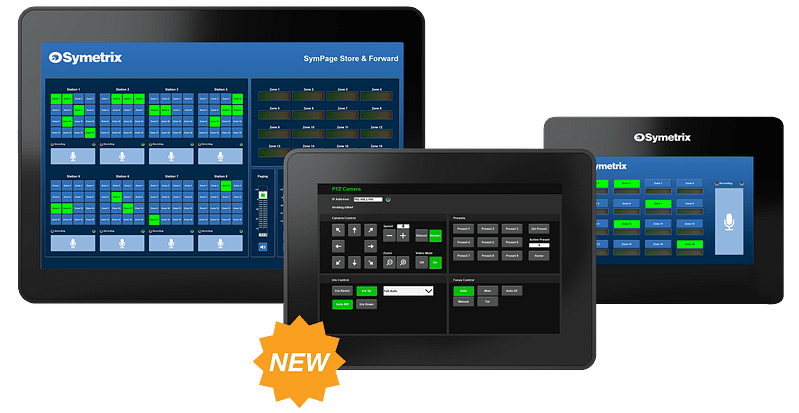 Control. Connectivity. Simplicity. Powered by Prism.
Signal processing with the Symetrix Prism
Enable high quality audio for remote learning so teachers and students are heard loud and clear. Symetrix can help schools to create a modern, collaborative, and adaptable space where students can hear and understand both within the classroom, music room or performance space and remotely.

Unlimited Programming Flexibility
Prism is programmed using Composer – Symetrix' award winning open-architecture CAD application. Systems can be designed to perfectly match specifications and conform as requirements change or evolve. All classes of audio processing modules for signal routing and shaping are provided. Application-specific modules address special purpose requirements like conferencing and room combining.
Together, Symetrix and Dante provide the fastest possible way to implement, control, and maintain a system of networked DSPs and accessories. A Prism system's analog input and output count may be increased using Symetrix Dante-enabled xIn 4, xIO 4×4, xOut 4, xIn 12, and xOut 12 analog I/O expanders.
Prism's embedded web server displays I/O levels, diagnostics data, and hosts ARC-WEB – a browser-based interface for smartphones, tablets, and computers. Users can control volume, mute, source selection, and other important parameters of their sound systems from devices they already own.
More CONTROL from the same Symetrix DSP
Our mission is to reduce the complexity of your system by increasing the value of your signal processor, and to eliminate the need for any unnecessary hardware and programming.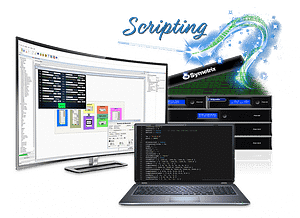 Manage extensive audio networks and configure system automation with sophisticated processing and a rich software feature set. Create custom GUIs combining the power of presets, logic, security, and scheduling. Extend them further with Symetrix Custom Intelligent Modules leveraging Lua Scripting.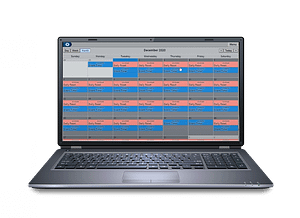 The Web-based Event Scheduler in Symetrix Control Server allows updates to the schedule from any BYOD web browser including computers, tablets or phones. Users are able to easily control the functionality of the system without having access to modify the DSP programming of the system.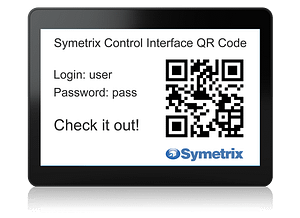 Touchless User Interaction
Many environments are looking for control technologies that enable AV system control from personal devices instead of shared, common control interfaces. Users can access a Symetrix control interface on a personal device without the need for extra software applications with the use of QR codes.
Design the best solution for the space or situation with Symetrix. We give you the tools and the freedom to select and integrate the best microphone and loudspeaker solution for the room and the acoustics. Beyond microphone and loudspeaker control, leverage Lua Scripting or Symetrix Intelligent Modules to control any PTZ Camera.
We are proud to be part of the Microsoft Partner Network.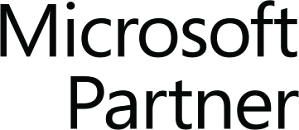 Explore Case Studies within Educational Environments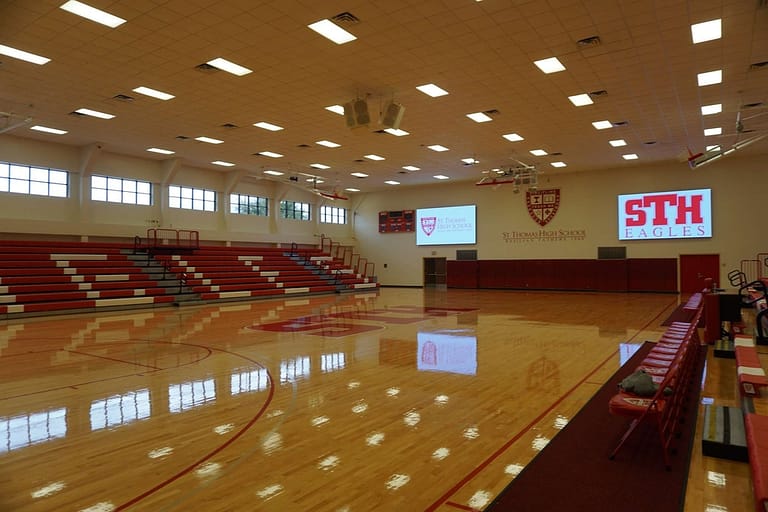 Houston, TX – More than a century old, St. Thomas High School enjoys a gorgeous campus on prime Houston real
Read More »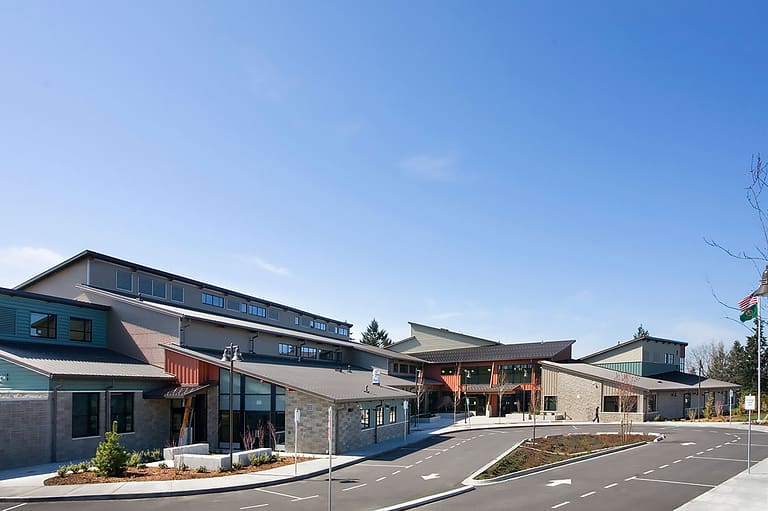 Burien, WA – Highline Public Schools serve a half-dozen communities south of Seattle, including Burien, where Shorewood Elementary educates approximately
Read More »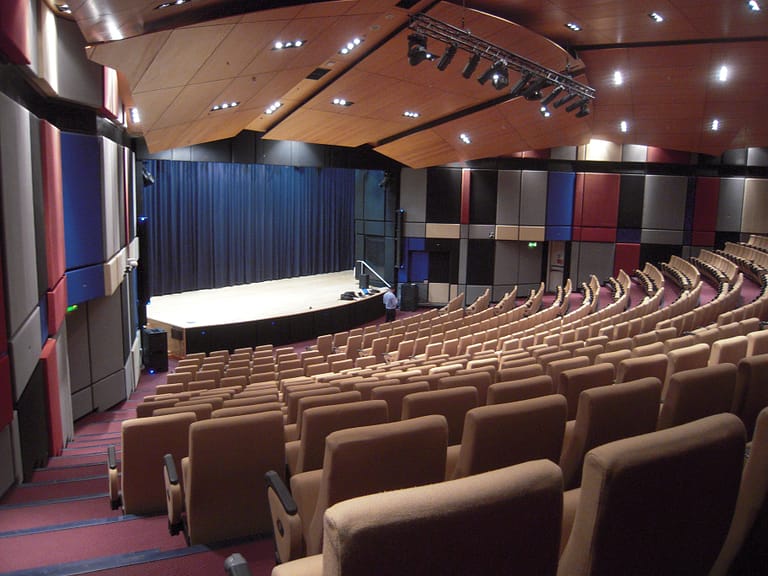 Doha, Qatar – The College of the North Atlantic Qatar (CNA-Q) is one of the most prestigious schools in the
Read More »
Discover new ways to work
Discover innovative ways to solve your greatest audio video system control challenges with Symetrix Composer Basic Training. Composer Basic Training is available online to anyone at any time. Sign up today and complete at your own pace.
Collaborate with passionate and talented individuals in the audio video industry solving AV challenges just like yours! Join our community and ask questions about creative ways to implement innovative solutions and to share your own ideas.
Send us a note and someone will contact you right away to see how we can help you solve your greatest AV challenges brilliantly.